Your hardware. Your decision.
According to your taste and wallet. More info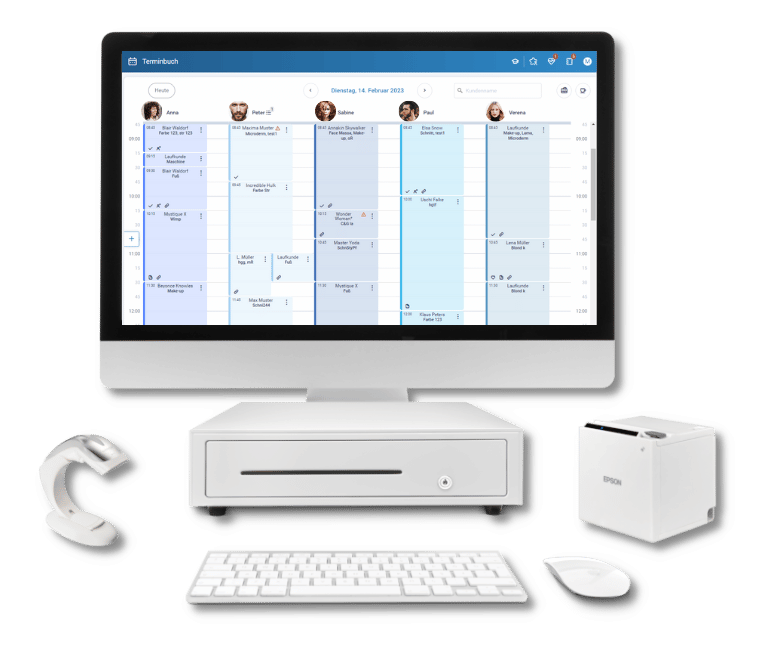 Laptop, computer or tablet
With studiolution you have the choice, whether computer, laptop or tablet, you decide. We don't sell computers, but we can advise you on your choice of equipment. The main thing is that there is an Internet connection.
Otherwise, you can decide according to your taste. For example, if you don't have a lot of counter space, a space-saving all-in-one PC may be the right choice for you. Tablets can also be used, but we recommend a real workhorse, which not only convinces with its design. To save and edit exports or enter customer data, it is much faster to use the mouse and keyboard. Some love Apple devices, others other manufacturers: you can choose according to your personal preference. Not everyone has to spend a fortune on the device of choice, you are completely open there as well, even a used device can be perfectly sufficient. We will be happy to advise you on the minimum criteria your device should meet for a comfortable workday.
You can order the hardware (cash drawer, receipt printer, scanner) conveniently via your studiolution access – or wherever you like.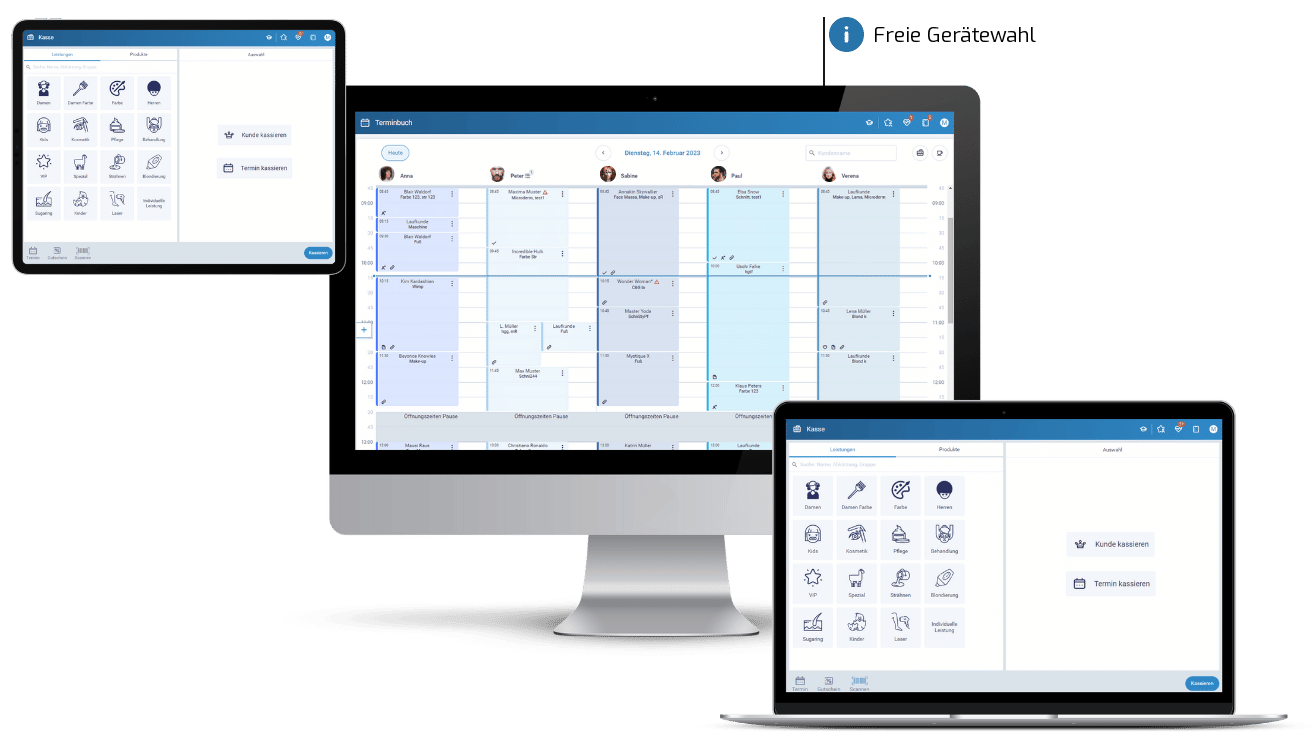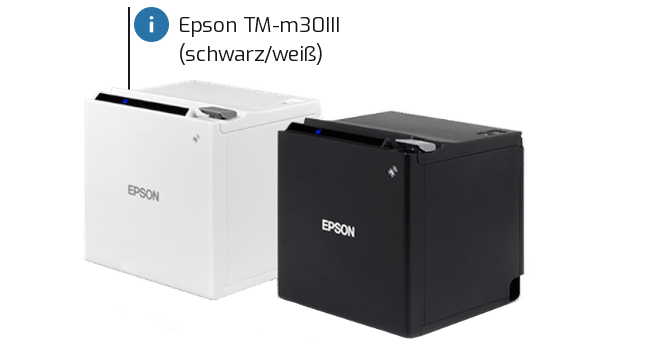 Receipt printer
Receipt printers are good, but are really only suitable for receipt printing. If you want to print statistics, financial reports, etc., a normal (inkjet) printer is also recommended. By the way, with studiolution you can also print out receipts on a normal printer. What you should pay attention to: If you buy a receipt printer, look for a real USB port (not parallel port and "virtual USB" – they still exist…).
We recommend the TM-m30III – this makes it possible to print a receipt from anywhere (even from a tablet or smartphone) without driver installation or complex settings. The printer is no longer connected via USB, but via LAN (or WLAN).
NoteSince January 1, 2020, the obligation to issue receipts has been in force in Germany as part of the Cash Register Security Ordinance. This stipulates that receipts must be issued. Either as a receipt print or as an e-mail.
Cash drawer
Of course, you should have a cash drawer – somewhere you should put your "success" after all… This can go from a normal cash box to the professional cash drawer. In professional cash drawers, the opening of the drawer can be controlled by the receipt printer. Again, just order via our hardware order form, or compare prices on Amazon.
If you prefer something more space-saving, you can also order the Metapace K1 from us instead of the Metapace K2. This is also available in different colors.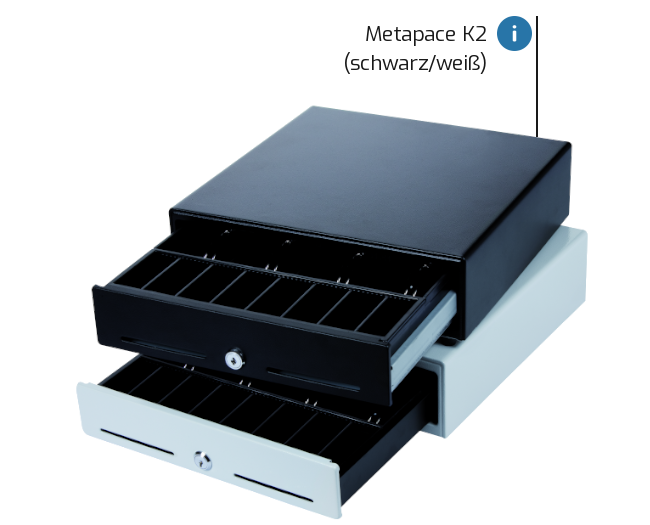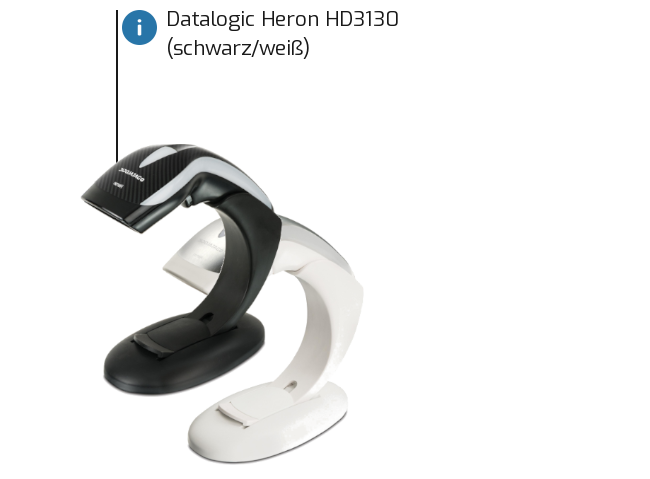 Barcode scanner
Barcode scanners are inexpensive and make life much easier. We definitely recommend using a barcode scanner when selling products or redeeming coupons, etc. What you should pay attention to: Take a scanner with a stand and continuous scanning mode. We have tested the Datalogic Heron HD3130 inc. Stand in black and in white in our store.
You want to use studiolution with a tablet? No problem, but our scanner is not compatible with tablets. However, there are scanner models that run on the tablet. Come to us and we will recommend you a model with which we have had good experience.
NEW: Card payment device – SL Pay Terminal
You can process your card payments through studiolution Pay Terminal. The EC device is only a means to an end, because the real magic takes place in studiolution itself. You have the choice between a mobile device, the Verifone e285, or a stationary solution, the Verifone P400 Plus. Due to the complete integration in studiolution it creates a real workload reduction:
No need to type amounts.
Direct feedback on payments in the cash register.
Only one more cut needed for bar and unbar.

Giro and credit card as payment method possible.
More information about studiolution Pay Terminal can be found here.
If you want to use a different terminal or are already in a contract, you can also continue to use your existing device. We do not have an interface, but it is also possible to use it by manually entering the amount in the device.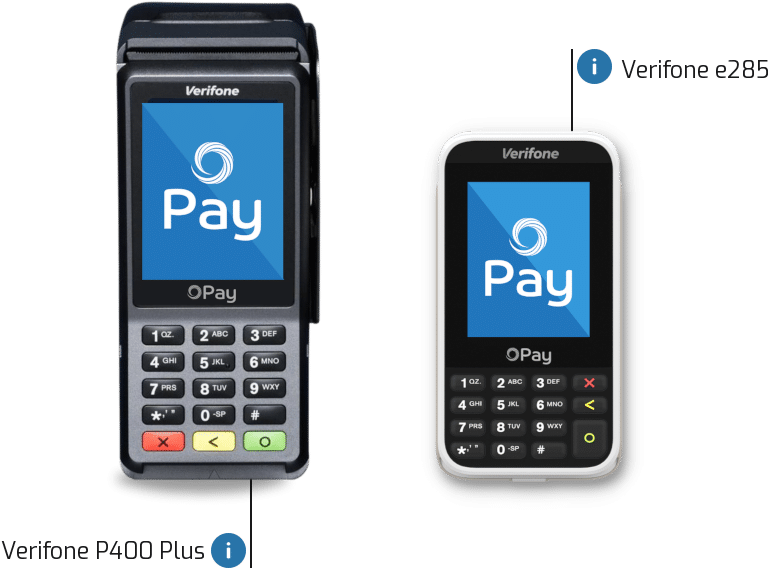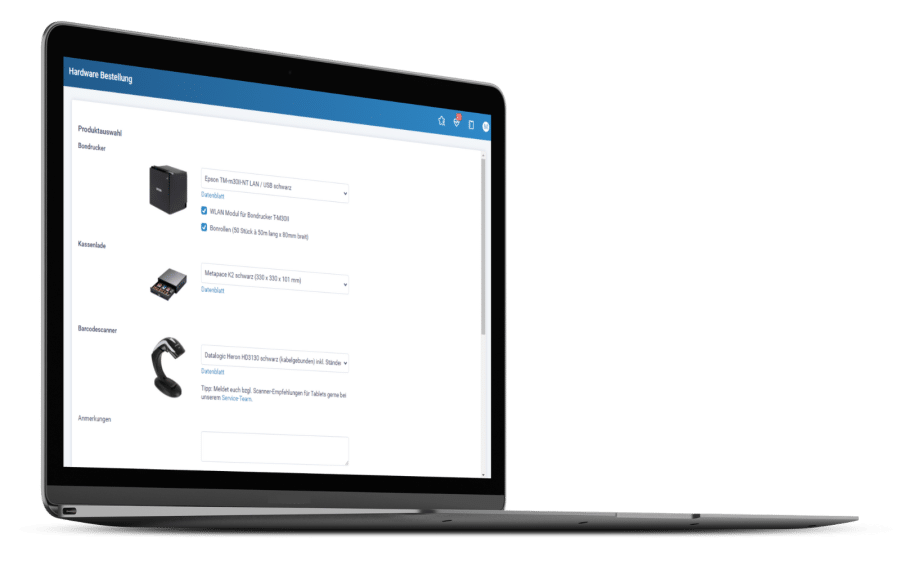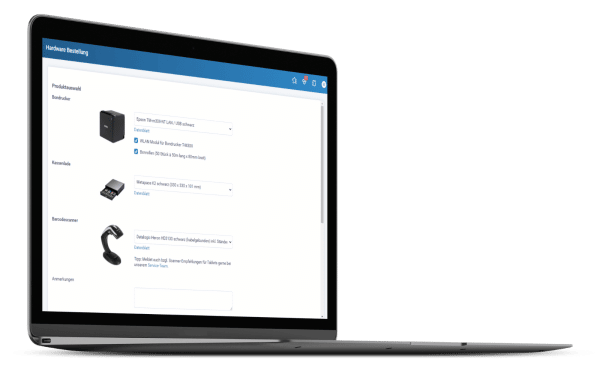 You can order our hardware (cash drawer, receipt printer, scanner, terminal) comfortably via the order form in your studiolution test account. Of course, you can also buy the products from your trusted retailer or store. Just compare the prices 🙂
By the way, we are happy to help you with the installation of the hardware. Just call us as soon as the products have arrived.