Take loving care of your customers – studiolution will take care of the rest!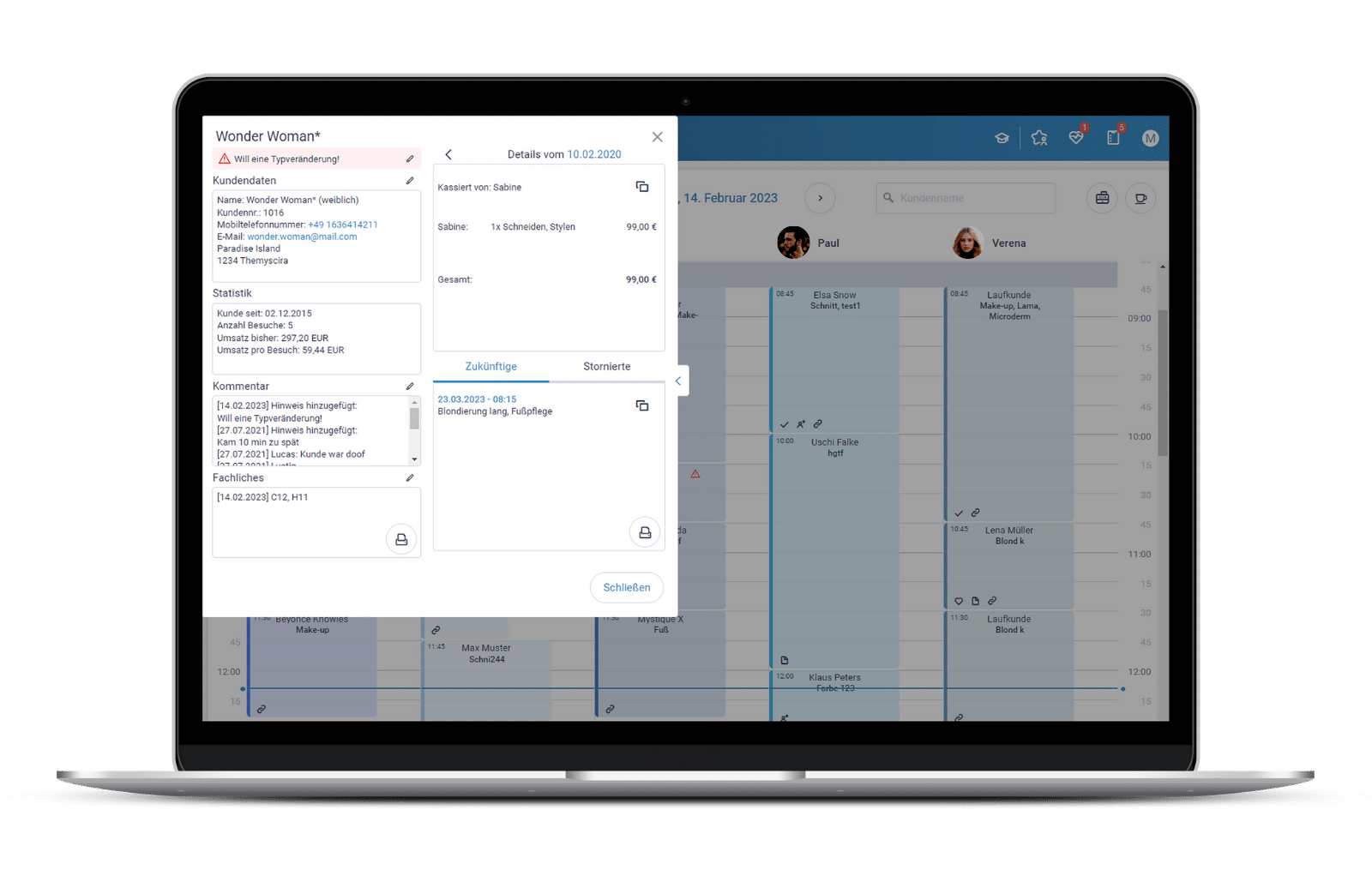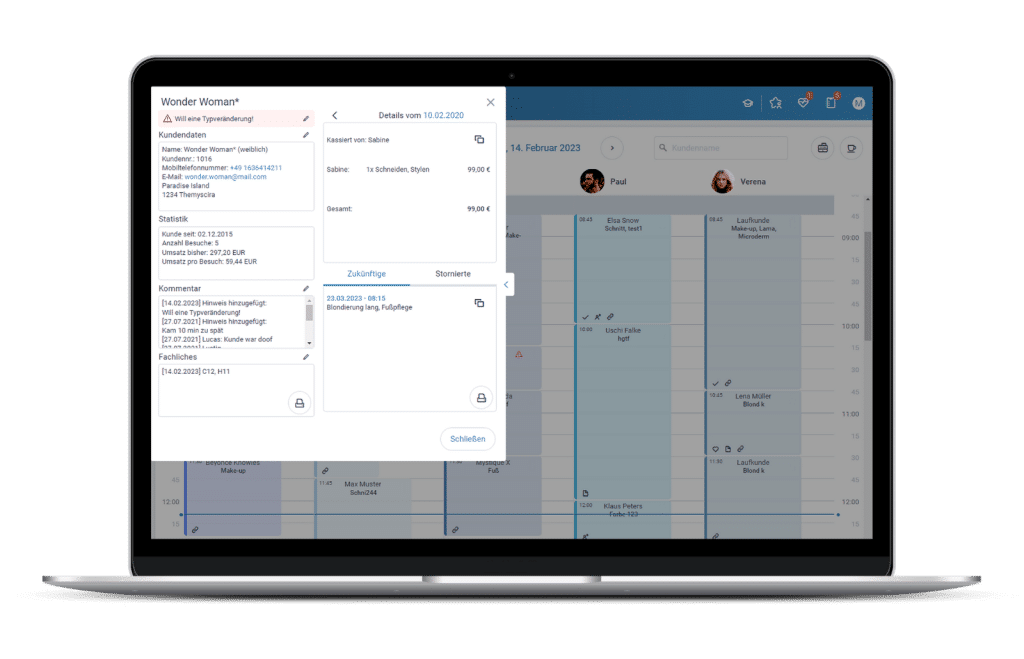 The customer file is the central source of information about your customers. Not only can names, addresses, e-mail, etc. be recorded here, but also, for example, all past customer visits can be seen in the appointment history – and what exactly was billed.
In addition, there are two comment fields for each customer, which you can fill in as you wish with, for example, color mixes or allergies, preferences, etc.
In addition, you can see at a glance what your customers are worth – in total or per visit – completely automatically. This makes it easy to decide whether you should give your customers another cup of coffee or rather two 😉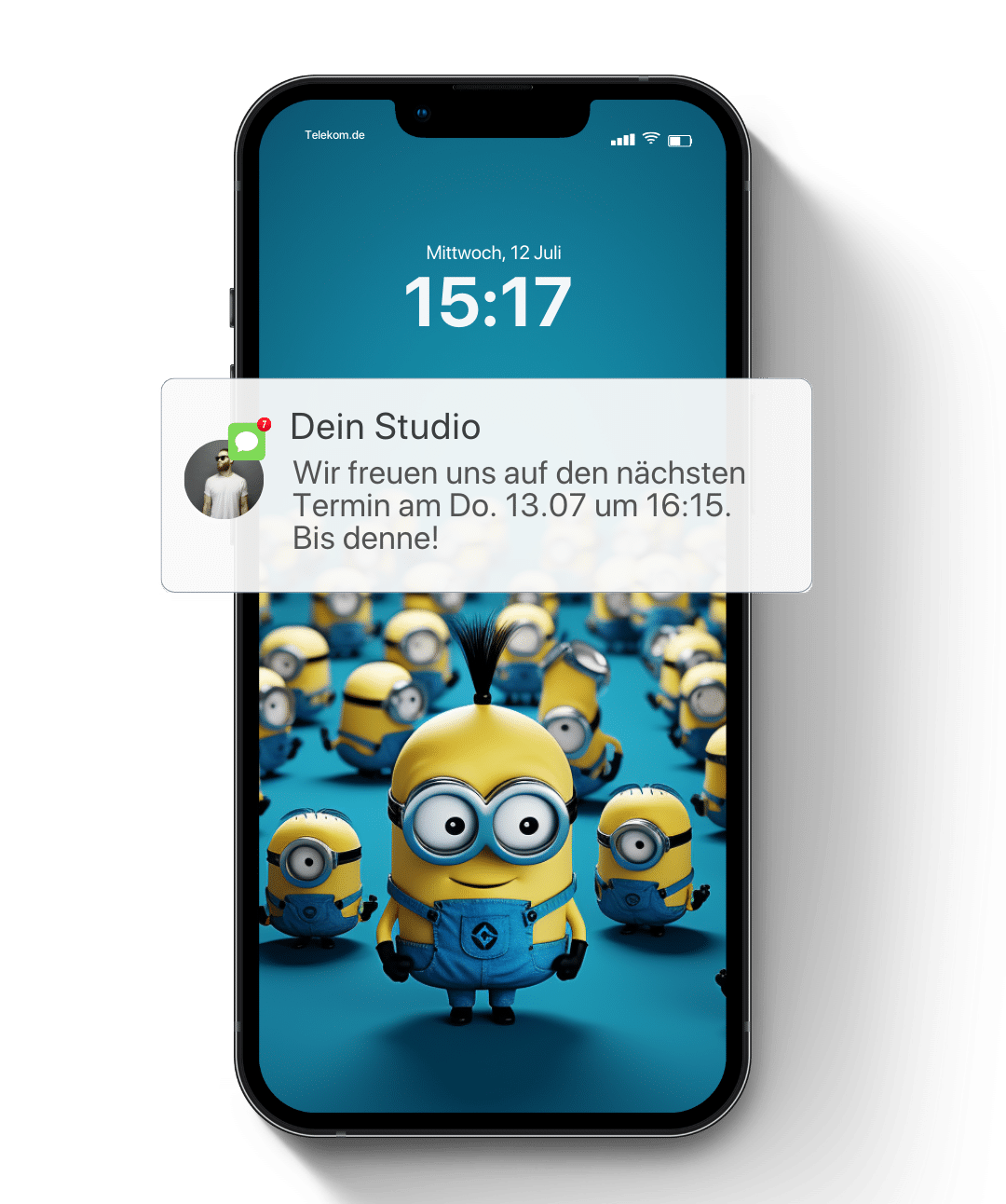 Your customers are your capital and the better you look after them, the more they will become. It is often not so easy to "take care" because either the customer data is not available or there is not enough time to carry out effective marketing.
studiolution makes marketing easy and in many areas even automatic. For example, the system reminds you of your customers' birthdays, or even better – it sends automatic birthday greetings by SMS.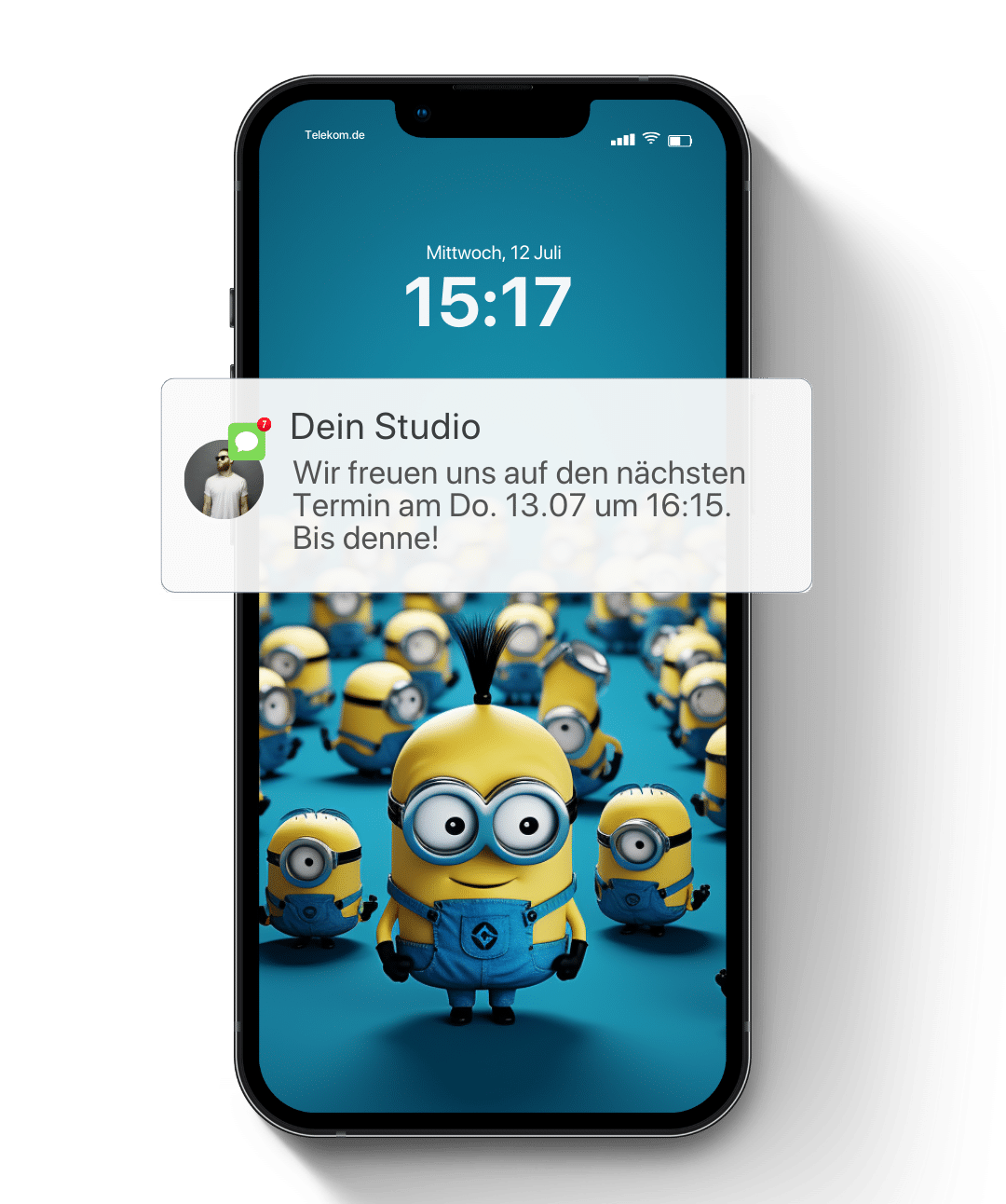 Where does the data come from?
A lot of customer data is automatically recorded by the system and output in the customer file. This includes, for example, all appointments or sales in the past. But data such as name or cell phone number can also be entered into the system automatically, so to speak – namely through your customers' online appointment bookings.
The system automatically assigns them to a date so that your customer file is always in order. Everything that happens around your customers is stored and can be used by you to prepare sales pitches or for marketing purposes. For example, you can send an email or text message to all customers who have not visited you for 180 days or whose average turnover is over €80 per visit.
Customer information is even more readily available in-store via the app. The integrated SelfService allows your customers to enter their master data, preferences, pictures or even medical history information completely independently on the tablet. Customers can also give their consent to the privacy policy in SelfService. This saves a lot of paperwork. The data is automatically synchronized with your studiolution account so that all information is available everywhere at the same time. By the way, studiolution access is also a prerequisite for using this app.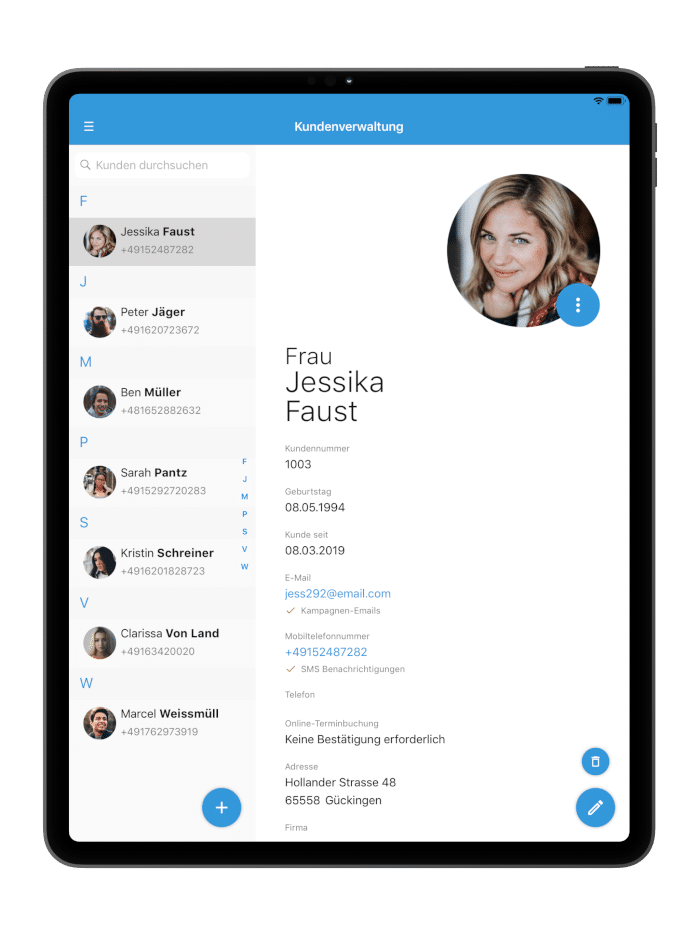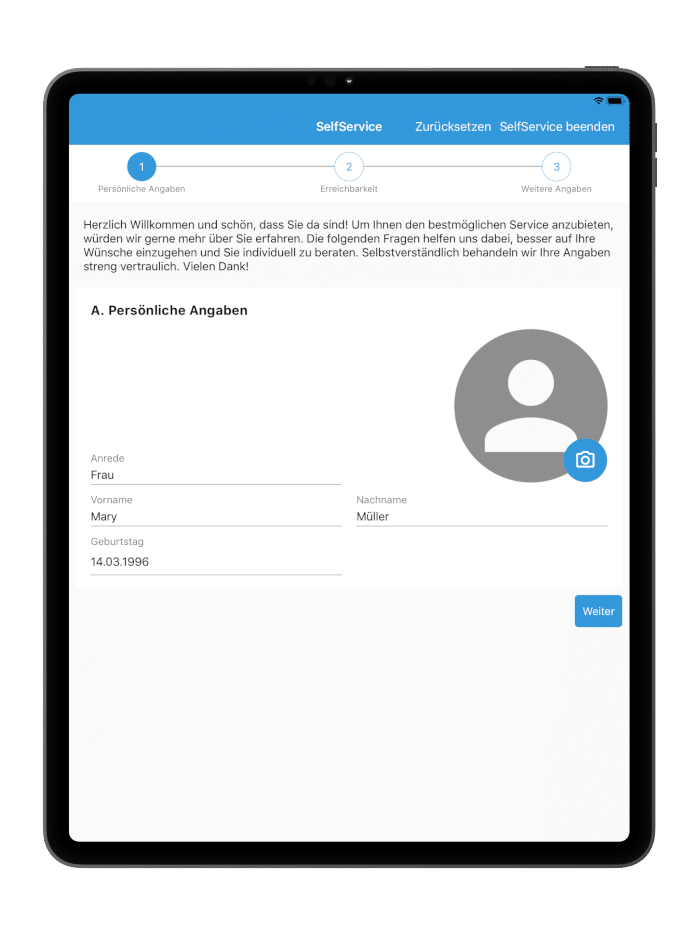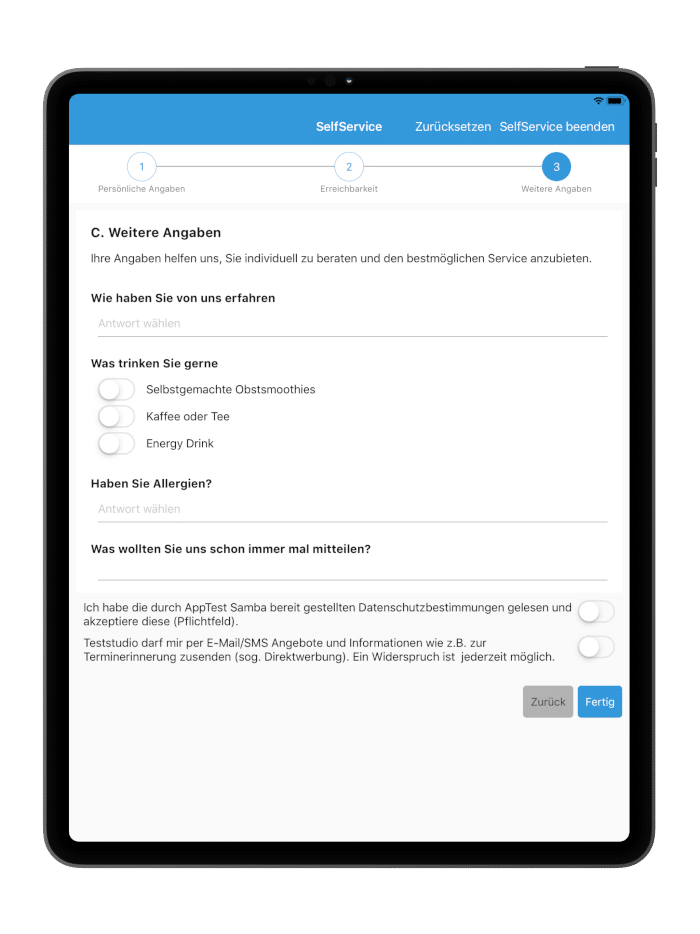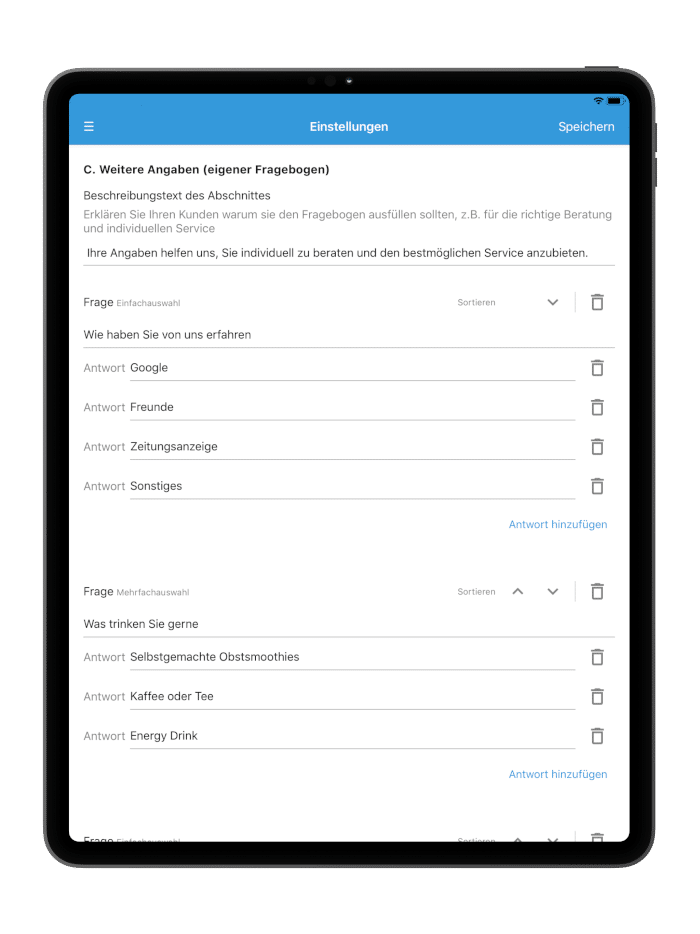 To request further information from your customers in SelfService, you can define a questionnaire in the app settings and define single, multiple or free text answers for each point.
Incidentally, the information entered by customers is currently only available in the app.
You can download the app for free for Apple and Android: